Tree Removal
Proper Tree Removing has to be done carefully correctly at all times. Trees are sensitive and need the proper care so they can nourish the correct way that they are supposed to. Tree removal service Southlake is exceptionally so our arborist gets the job done right and efficiently. Our high standards and procedures have worked time and time again for years now. Our staff are state certified arborist through the State of Texas Agriculture and also International Society of Arboriculture.
Truly Arbor Care personnel are highly equipped with the best quality equipment out in the industry. To include, our professional state-certified arborist that are heavily experienced in the service for well over 25+ years. We acknowledge that we need the job done correctly the first time and make it a great experienced and also an easy one.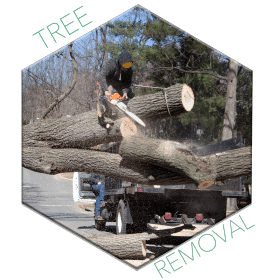 Proper Tree Removal Protocols
Safety Protocols are extremely important when it comes down to it. Truly Arbor Care a tree service Southlake company initiates safety and assurance to their clients to reassure them they are safe and sound with us. We take caution and consider all of the aspects of your belongings. Being up on trees is no joke we have to take extra precaution as well up in the air to ensure that you, your property or any of your belongings won't get damaged in any sort of way.
Our superior tree removal service provides:
Safety Protocols
Insured and Bonded
Properly remove your trees
Our personnel are careful and are extremely precise. Our protocols and procedures are exceptionally high standards and are run through OSHA and ISA standards to the tee. Our superior knowledge in the tree removal service enables us to enhance professional safety when acquiring to get it done. As a tree service Southlake and arbor care company we are the right fit for your tree removal needs.
Certified and Insured to Remove Trees
Insured and Bonded are key in the tree removal service business but here with truly arbor care, we have the top of the industries insurance. By the time we step foot onto your property, we all be covered. Our insurance covers up to 2 million property damage and also have more that accumulates to more coverage overall. Our primary goal is to keep you and your belongings safe without any sort of damage.
It is highly important to be insured and bonded as a tree service and arbor care company in the Southlake area. Our employees are all covered with our Workmen's Compensation, and then you and the rest of your belongings will be covered in our liability insurance. Let's keep in mind that tree removal services are critical and dangerous that's why our professionally experienced will take extra caution. Truly Arbor Care is a company you can trust.