Tree Service in Southlake, TX.
Our experienced tree company is devoted to providing you with the best arbor care in Southlake, Texas. We are experts in administering the important treatments and services such as deep root fertilization, tree trimming and tree injections that protect the health and vitality of your trees.
Your trees are focal points within your residential outdoor environment and provide you with admiration, peaceful shaded areas and also greatly increase your property value. We professionally remove damaged trees and debris caused by turbulent weather that may endanger your other trees and home.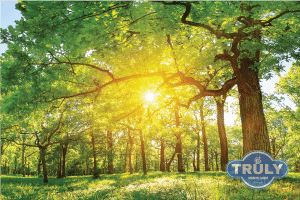 Stump grinding beautifies your landscape by correcting the eyesore of a dead tree stump and prevents large holes that removing tree stumps and their root structures cause. The bonded and insured tree removal experts use the best equipment to eliminate the unfortunate loss of dead or seriously diseased trees. You can rest assured that we will provide you with the highest quality tree care services available!
ARBORIST 
We provide ISA Certified Arborist in Texas. Our Arborist can help identify tree diseases and treat sick trees.
DEEP ROOT FERTILIZATION 


A tree expert injects under pressure liquid nutrients to boost the tree's health, immunity and root growth.
TREE TRIMMING 


The tree's health is protected and its natural beauty enhanced when it is professionally trimmed twice annually
TREE INJECTIONS 


This guarantees the precise application of fertilizer and insecticides directly into the tree's vascular structure.
TREE REMOVAL 


Safe, Insured, and efficient tree removal by a tree care specialist who protects your other trees and your residence.
STORM DAMAGE CLEAN-UP 


Removes trees damaged by turbulent weather using professional tools to ensure the other trees and residence are protected.
Certified Arborist in Southlake, Texas
The International Society of Arboriculture requires Texas certified arborists to have years of extensive experience in the arbor care industry, complete stringent tests and uphold the high standards of excellence and integrity that the society is known and respected for.
Is your tree exhibiting premature defoliation?
Are you concerned about dead branches falling from your trees?
Would you like a tree health care continual maintenance plan designed specifically for you that protects your trees from diseases and insect infestations?
No matter what your tree care needs, concerns or desires are, our highly-skilled ISA certified arborist has the knowledge and experience to administer and oversee the treatments that your trees require. The health care of your trees is of great importance to us, and our ISA certified arborist is well-able to advise you on what is necessary to guard your prized living investments and ensure that they remain healthy and strong.
Contact Us for Tree Service Work
Our ISA certified arborists, tree doctors and tree care specialists are well-acquainted with the many issues you encounter to maintain the health of your trees. Tree diseases and insect problems are never welcomed; however, our tree experts are highly-familiar with the common tree ailments and insect pests prevalent throughout the DFW metroplex area.
With any tree affliction or insect infestation early treatment is always advised in order to prevent serious damage, and our tree doctors administer the needed treatments to ensure the pests and diseases are eliminated and your tree's health is restored. No matter what tree and landscape issues you are facing or would like to learn more about, we greatly welcome the opportunity to meet with you and provide the services you are in need of! Call us today for your free Tree Service consultation in Southlake, TX at (817) 697-2884.