Hypoxylon Canker Treatment in Southlake, TX.
Keeping your trees in the best of health does not only maintain their beauty and enhance your outdoor residence but it ensures your trees are in optimum health and are less susceptible to destructive diseases. Here at Truly Arbor Care, our ISA certified arborist and arbor care professionals have extensive knowledge and experience in protecting the health of your trees. Call us today at (817) 697-2884 and schedule a complimentary consultation with our tree care expert! Hypoxylon Canker Treatment in Southlake, TX, call (817) 697-2884 for an Hypoxylon Canker diagnosing!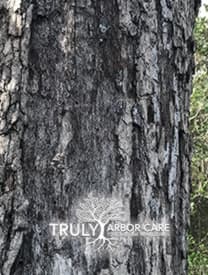 Hypoxylon Canker Treatment? Call Truly Arbor Care of Southlake!
Diagnosing Hypoxylon Canker Disease
Hypoxylon canker is a destructive fungal tree disease that can rapidly destroy your tree and cause it to become a danger to life and property. Primarily targeting oaks, sycamore, and aspen, this serious tree ailment also infects many shade tree varieties. It rarely invades healthy, robust trees but instead tends to target trees that are weak or that have been damaged. Many issues can weaken a healthy tree and cause it to become susceptible to this dreaded fungal pathogen. Extreme temperature changes, tree wounds, poor soil drainage, and construction activities within close vicinity of the tree can suffocate tree roots, damage the tree's vascular structure and leave the tree vulnerable. This lethal tree disease is prevalent throughout Southlake, Texas and the DFW metroplex and is spreading at an alarming rate.
Treatment Of Hypoxylon Canker
Our ISA certified arborist, tree doctors and arborists that treat sick trees are continuously encountering this tree nemesis. Early indications of this disease include a thinning canopy, yellowing leaves, and dead or broken branches. Unfortunately, in the advanced stages when the bark is flaking and peeling it is often too late to save the tree. It is imperative to contact the best arborist in Southlake, Texas when you first suspect your tree is unhealthy. Early treatment is always best when combatting tree diseases.

We are proud that we have been caring for the trees within the Southlake, Texas area for over 25 years. Our family of highly-knowledgeable and skilled arbor care experts will ensure that your living investments remain beautiful and healthy. If you have Hypoxylon Canker on your property, call (817) 697-2884 for a free consultation from a certified arborist in Southlake, TX.