Bacterial Leaf Scorch Treatment in Southlake, TX.
Does the foliage on your tree appear as if it has been burned? This is indicative of the deadly tree disease bacterial leaf scorch. Call us today at (817) 697-2884 and request a complimentary consultation with our tree care expert. Bacterial Leaf Scorch Treatment in Southlake, TX, call (817) 697-2884 for an Bacterial Leaf Scorch diagnosing!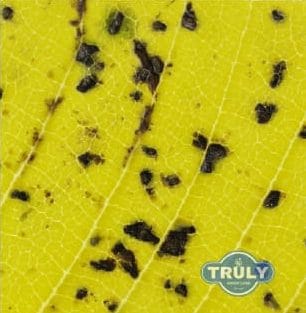 Bacterial Leaf Scorch Treatment? Call Truly Arbor Care of Southlake!
Diagnosing Bacterial Leaf Scorch Disease
Many popular shade tree varieties in Southlake and the surrounding cities are being decimated by this lethal bacterial tree disease. Numerous oak tree varieties are targeted, as well as maple, elm, sycamore and a plethora of others. Bacterial leaf scorch (BLS) invades the tree's vascular system and prevents it from transporting water and nutrients throughout its structure. Early symptoms begin manifesting at the beginning of the summer when warm weather arrives. Tree foliage will turn brown around the edges and spread until the center of the foliage appears black and burned. An infected tree will exhibit premature defoliation.

There is no cure for bacterial leaf scorch; therefore, maintaining the health of the tree is of utmost importance to enable an infected tree to survive longer. It is imperative to contact the best arborist in Southlake, Texas when you observe or suspect any of these symptoms. A tree doctor will carefully analyze the tree, complete a tree evaluation report and determine the best means to protect your trees. A personalized continual tree health care maintenance plan will be initiated. Severely diseased trees must be eliminated and destroyed by a professional tree removal service, as well as any ground debris or dead branches. Proper soil drainage is important to protect the roots and antibiotic root flare injections are advisable for high-value trees. BLS is not only destructive but is unsightly. Protect your valuable, beautiful trees by entrusting their care to a tree care specialist.
Treatment Of Bacterial Leaf Scorch
Truly Arbor Care has been protecting the health of the trees within Southlake, Texas and the DFW area for over 25 years. We have extensive experience and knowledge in the treatment and elimination of tree diseases that are prevalent throughout your neighborhood. We will see to it that your trees remain healthy and strong! If you have Bacterial Leaf Scorch on your property, call (817) 697-2884 for a free consultation from a certified arborist in Southlake, TX.