Certified Arborist in Tarrant County, TX.
We are proud to provide reliable tree services for all of your tree care and outdoor environmental needs.  Is your tree appearing unhealthy? Have you observed premature defoliation? Are insects infesting your landscape? 
Truly Arbor Care administers treatment for tree diseases, develops maintenance care plans for your unique environment and provides you with the services necessary to ensure your residence makes you proud! For your free consultation, contact our experienced professionals today at (817) 697-2884!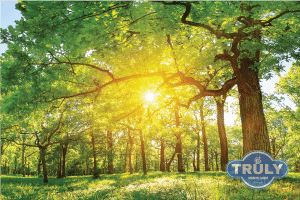 Dallas-Fort Worth Tree Care
We are a family owned and locally operated arbor care company that has professionally cared for the trees in your community for over 25 years! With licensed TDA tree doctors on our staff, we are fully insured and bonded for your protection and peace of mind. We value and treat your trees and family as we treat our own! ISA certification requires years of expert training and passing rigid testing guidelines administered by the International Society of Arboriculture. Our ISA certified arborist is highly familiar with Texas trees and the problems they often encounter and is well able to answer all of your questions and address all of your tree care concerns.
TREE HEALTH ASSESSMENT

After close examination by an ISA certified arborist, the tree's vulnerability to disease is determined and the nutrients it requires are established.
DEEP ROOT FERTILIZATION 

This key treatment boosts the tree's disease resistance by 95% when a tree expert injects the specific minerals and nutrients the tree needs directly into its root zone.
ROOT PRUNING 

Destructive girdled roots are prevented when a tree expert does root pruning regularly on trees planted in tight spaces.
SICK TREES 

Treatment administered by a tree doctor is the best way to restore the health of declining trees and prevent serious damage from occurring.
TREE PEST AND DISEASES 

The surest way to guard the health of your trees is to contact a tree care specialist immediately when you notice tree pests or observe that your trees are ailing.
TREE GROWTH REGULATORS 

A tree doctor administers this treatment that boosts the tree's immunity to disease and increases its root density.
Deep Root Fertilization
Deep root fertilization ensures the tree receives the specific nutrients that it requires to maintain a hearty root structure and keep its health robust.  A healthy tree with a strong immune system wards off unwanted diseases and pests!
Tree Disease Treatment
Healthy trees have a natural defense against disease; however, a weakened, stressed tree is unable to combat many ailments common in North Texas.  Our expert staff provides the treatment and care necessary to restore your tree's health.
Oak Wilt Treatment
Oak wilt is a lethal disease that kills oak trees rapidly.  This deadly pathogen is exceptionally common in north Texas and red oak trees, as well as all oak varieties, are targeted by this disease.
Pest Control
Numerous insect pests seen throughout DFW can seriously harm a tree, and many insect species reproduce rapidly.  Left untreated, insect infestation can cause permanent damage to the tree and residential environment.
COTTONWOOD BORERS 
These huge black and ivory beetles invade the root systems of trees and primarily target cottonwood, poplar and willow trees.
WEBWORMS 
White webbed bags throughout tree branches are created by these worms to protect themselves from bird predators while they eat tree foliage.
BAGWORMS 
Primarily infesting fir tree varieties, bagworms create small cones from leaves and bark while they hide within eating pine needles.
SPIDER MITES
These tiny pests quickly infiltrate residential grounds and leave bite marks and fine webbing on tree foliage and plant leaves.
WOOD BORERS 
Wood borer larvae eat intricate winding tunnels through the tree's core wood after entering the tree through its bark.
APHIDS 
These tiny insects cluster together and siphon nutrients from plant leaves. Aphids reproduce at an alarming rate.