Certified Arborist in Parker County, TX.
As required by the International Society of Arboriculture, our ISA certified arborists have years of experience, must complete strict testing procedures and adhere to the high standards the society expects. There is not a tree care issue our highly-trained certified arborists cannot address. Texas trees are targeted by numerous diseases and problems specific to our area, and our certified arborists have the knowledge and experience to attend to all of your tree care needs.
Your tree service and residential outdoor environmental needs are the top priority to us!  Are your trees exhibiting premature defoliation? Is a personalized tree health care maintenance plan your desire?  The tree care specialists here at Truly Arbor Care have extensive experience in administering treatments for tree diseases and insect infestations. Whether you need tree trimming services or treatments to boost the health of your trees, our tree experts have got you covered! Contact our arbor care professionals today at (817) 697-2884 and schedule a free consultation.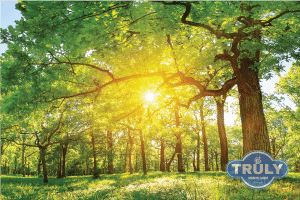 Dallas-Fort Worth Tree Care
Serving your community for over 25 years, our family owned and locally operated arbor care company is devoted to maintaining the care of trees and plants in neighborhoods and commercial areas. Our tree experts and TDA tree doctors are fully insured and bonded for your protection and confidence. The needs of your trees and residential grounds are greatly important to us!
TREE HEALTH ASSESSMENT 
The tree is thoroughly examined by an ISA certified arborist to determine if the tree's health is weakened and establish the essential nutrients the tree requires to maintain robust health and vitality.
DEEP ROOT FERTILIZATION 
The specific minerals and nutrients the tree is in need of are injected directly into its root system.  This increases the tree's immunity to diseases.
ROOT PRUNING 
Tree roots can begin curling when trees are planted in containers or small spaces. Root pruning eliminates this problem and prevents girdled roots from damaging the tree and stunting its growth.
SICK TREES 
Ailing trees are most apt to recover successfully when treatment is administered in the early stages of disease infection. This prevents the disease from progressing and possibly destroying the tree.
TREE PEST AND DISEASES 
Maintaining the health of your trees is always the best defense against tree diseases and insect infestations.  Administering treatment in the beginning will halt disease and destruction from insect infestation.
TREE GROWTH REGULATORS 
Mature and fast-growing trees need strong roots to support their size.  This treatment increases root density and greatly boosts its disease resistance.
Deep Root Fertilization
Many people mistakenly assume that topical lawn fertilization is sufficient.  Grass absorbs the nutrients and little nutrition remains for the trees.  With this important treatment, the tree expert injects the specific nutrients that the tree requires directly into its root zone below the grassroots. This stimulates the tree's vitality and root growth making the tree 95% more resistant to disease when this is administered annually. Compacted soil can restrict roots but deep root fertilization aerates the soil and eliminates that problem.
Tree Disease Treatment
Healthy trees naturally have resistance against diseases but stress can cause a healthy tree to become weak and vulnerable to destructive pathogens.  Our highly-skilled arbor care professionals have expert knowledge of the tree diseases common throughout our area and extensive experience in administering the necessary treatments to eliminate them and restore the health of your trees.
Oak Wilt Treatment
Shumard red oaks are prized for their beauty and towering size; however, they are targeted by this deadly fungal disease that infects all oak varieties as well. This lethal tree disease spreads so rapidly that millions of oak trees in Texas have died as a result of oak wilt infection. Once an oak is infected it can die in less than six months. Contact a certified arborist that treats sick trees immediately if you observe or suspect your tree's health is declining.
Pest Control
Numerous annoying insects are prevalent in North Texas and our arbor care experts are continuously encountering their destruction. Besides being irritating nuisances that frequently invade our homes as well, insect infestations can swiftly spread throughout residential outdoor grounds and ultimately destroy trees and plants. It is imperative to have treatment administered by a tree doctor when you first observe insects on your trees and grounds in order to eliminate them before they cause excessive damage.
COTTONWOOD BORERS 
These huge black ivory beetles invade the root structure of cottonwood, willow and poplar trees and leave holes in the tree's bark and branches.
WEBWORMS
Visually disturbing white webbed bags in tree branches are created by webworms so they can hide within and eat foliage from the trees.
BAGWORMS
Small cones made from leaves and bark are where bag worms hide inside while they eat pine needles.
SPIDER MITES 
These tiny insects quickly infiltrate habitat grounds and leave bite marks and silky white webbing on leaves.
WOOD BORERS 
Destructive wood borer larvae invade the tree through its bark and eat intricate, winding tunnels throughout the tree's core wood.
APHIDS 
Clustered together on plant stems and leaves, aphids reproduce swiftly and extract nutrients from tree foliage and plant leaves.