Certified Arborist in Burleson, TX.
It is a profound accomplishment to become a Texas ISA certified arborist.  The International Society of Arboriculture requires many years of extensive experience within the arbor care industry, completion of demanding tests and the devotion and adherence to the high standards and ethics that the society is known and respected for.  Is your stately tree exhibiting premature defoliation?  Would you like a customized continual tree care maintenance plan designed specifically for you?  No matter what your tree care needs are or what you would like to learn more about, our ISA certified arborists are well-able and ready to address all of your concerns and issues!
Dallas-Fort Worth Tree Care
Your trees are important investments.  They beautify your residential outdoor environment, provide relaxing, cooling shade and increase your property value.  Maintaining and protecting their health is important!  The high costs that result from removal of dead trees and tree replacement can be exorbitant.  Guarding the health of your trees is the best way to avoid the stress and expenses associated with those issues.  Our arbor care professionals provide and administer important treatments to ensure your trees remain robust and to address and eliminate any unwanted ailments.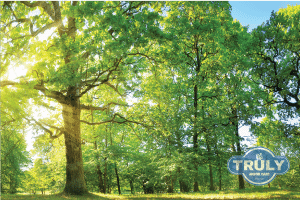 TREE HEALTH ASSESSMENT 
The tree is examined by an ISA certified arborist who will assess the tree's health condition and make certain it is receiving the proper nutrients it requires.
DEEP ROOT FERTILIZATION 
A highly-skilled tree expert injects the specific liquid minerals and nutrients the tree needs directly into its root structure. 

ROOT PRUNING 
Frequently, young trees are planted in containers or small spaces. Their roots can twist and girdle their trunk as they grow. 
TREE GROWTH REGULATORS

 
Mature, tall trees need strong roots to support their stature. Tree growth regulators increase the tree's root density and its immunity to destructive diseases.
SICK TREES 
Sick trees recover the most successful when treatment is administered in the beginning stages of infection. This prevents the serious damage..
TREE PESTS AND DISEASE
 Insects pests and tree disease is to maintain the health of your trees. If a tree expert determines that treatment is needed, it is always best to administer treatment.
Deep Root Fertilization
Topical lawn fertilizer applications do not supply trees with the nutrients they require.  In residential areas, the soil is often compacted from building activities and quality soil can be replaced with filler dirt.  This valuable treatment ensures that the tree receives the specific nutrients it needs to remain strong and healthy.  After assessing the tree's specific nutritional needs, a highly-trained tree expert injects the customized liquid fertilizer directly into the tree's root zone.  Not only does this ensure the tree receives adequate nutrients, but trees that receive this important treatment annually are 95% more disease resistant.  In addition, the injected oxygen aerates the soil and eliminates soil compaction and the problems that it can cause.
Tree Disease Treatment
Although healthy trees have natural immunity against many diseases, stress can weaken even the healthiest of trees and cause them to become vulnerable to destructive pathogens.  A tree can become weak and stressed by many factors such as improper watering, poor sunlight or turbulent weather conditions.  An experienced tree company is able to protect the health of your trees and prevent them from becoming susceptible to the many diseases that are prevalent in the DFW metroplex area.
Oak Wilt Treatment
This terrifying fungal disease targets magnificent Shumard red oaks; however, no oak variety is protected from oak wilt.  Tree experts are on high alert for beginning indications of this disease because it spreads rapidly and millions of oak trees in Texas have died from its infection.  Within six months an infected oak tree frequently dies so it is imperative to contact an arborist that treats sick trees if you suspect or observe your oak tree's health is declining!
Pest Control
Insect problems are not only a visually undesirable nuisance, but they can rapidly overtake your entire residence and frequently destroy your trees and plants.  Early treatment is imperative and our ISA certified arborists and tree doctors are well-able to administer the necessary treatment, as they are continuously encountering these insect pests that are prevalent throughout the North Texas area.
Those unsightly white webbing bags strewn through your tree branches are created by these worms that hide inside to eat tree foliage.
WOOD BORERS

These destructive larvae eat elaborate winding tunnels through the tree's inner core after gaging entrance through the tree's bark.
BAGWORMS
Most commonly seen in fir tree varieties, these deceptive insects create small cones laced with leaf and bark pieces and eat the tree's needles.
EMERALD ASH BORER
Bring green beetles destroy the tree's vascular system, preventing the tree from dispersing water and nutrients within its structure. 
SCALE INSECTS

These bump-like insects extract nutrients from leaves and cause black mold when the infestation is in advanced stages.
APHIDS 
These rapid-producing insects cluster together on leaves and stems while siphoning their nutritional fluids.  
ISA Certified Arborist
Our family owned and locally operated tree service company has been caring for the trees within our community for over 25 years.  No matter what your tree care needs or desires are, the tree doctors, ISA certified arborists and tree care experts here at Truly Arbor Care is devoted to providing all the tree needs and services you desire!  Call us today at (817) 697-2884 and schedule a complimentary consultation with one of our arbor care professionals!