Certified Arborist in Pecan Plantation, TX.
ISA certified arborists in Texas must have years of experience in the arbor care industry, successfully complete serious testing and exemplify the high standards that the International Society of Arboriculture represents. Our ISA certified arborists are devoted to providing you with the best tree care you are in need of.  Whether you are dealing with sick trees or desire to learn more about a continual tree maintenance health care program designed specifically for you, our ISA certified arborists will competently provide the tree and plant care you are in need of and desire!   
Dallas-Fort Worth Tree Care
Costly expenses associated with the removal of dead trees, treating damaging tree diseases and tree replacement are never welcomed.  Trees highlight your residential grounds, provide peaceful shaded areas and greatly increase your property value.  It is always best to protect your trees and maintain their vigor by providing them with treatments that ensure they remain strong.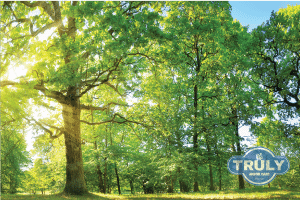 TREE HEALTH ASSESSMENT 

An ISA certified arborist examines the tree to be certain it is not vulnerable to diseases and to determine the nutrients the tree requires to protect its well-being.
DEEP ROOT FERTILIZATION 

The specific liquid nutrients the tree requires are injected under pressure directly into the tree's root structure.  This process protects the tree's health and increases its immunity to diseases.
ROOT PRUNING 

Often, trees grow too large for a small space and their roots begin to curl around the tree.  Root pruning eliminates this, preventing damaging girdled roots and stunted tree growth from occurring.
TREE GROWTH REGULATORS

 

Large, mature trees require a substantial root system to support them.  Tree growth regulators increase root density and the tree's disease resistance.
SICK TREES 

The life of your tree can be jeopardized if treatment is not administered as soon as you sense that your tree's health is declining. The sooner that treatment is applied then the greater the chances for a successful recovery.
TREE PESTS AND DISEASES 

Treatment for insect problems and tree diseases is most likely to be successful when it is administered during the beginning stages of insect activity and disease infection.
Deep Root Fertilization
This essential treatment must be administered by a highly-trained tree care expert.  The specific liquid minerals and nutrients the tree requires are injected under pressure into the tree's root zone and below grass roots.  The oxygen from this process aerates the soil and corrects soil compaction, eliminating the damaging effects compacted soil can cause.  When administered annually, the tree is 95% less likely to become infected by the disease and will have a strong root system.
Tree Disease Treatment
Although healthy trees have natural immunity against many diseases, stress can greatly weaken a tree and damage its health.  Poor sunlight, tumultuous weather conditions or improper watering are amongst the many issues that can inflict stress upon a tree.  It is always the best choice to protect your tree's health and prevent it from becoming infected by the many common diseases prevalent throughout the DFW metroplex.
Oak Wilt Treatment
Statuesque Shumard red oaks are most frequently targeted by this lethal fungal disease, but no oak variety is immune to its destruction.  Oak wilt shuts down the tree's vascular system and prevents it from dispersing water and nutrients throughout its system.  As a result, millions of oak trees in Texas have died from this deadly pathogen.  An infected oak can die in less than six months; therefore, it is urgent to contact an arborist that treats sick trees promptly when you first notice or suspect that your oak tree's health is declining.
Pest Control
Insect infestations can not only be annoying, but they can ravage your entire residential grounds, destroy your trees and plants and even invade your home.  Early treatment is essential to limit their damage because these insect pests reproduce quickly and their destruction can be costly.  Our tree doctors, ISA certified arborists and arbor care professionals are continuously encountering and treating the numerous insect problems that are common within our community.
Targeting only ash trees, these bright green beetles destroy the tree's vascular system.

 

Thinning foliage is a symptom of their infestation. 
BAGWORMS 

Fir tree varieties are the primary target of these insidious insects that create cone-shaped enclosures laced with bark and leaf remnants.  
WOOD BORERS 

Gaining entrance through the tree's bark, these larvae eat intricate maze-like tunnels throughout the tree's inner core.
SPIDER MITES


  

Microscopically small, they eat tiny holes in the topside of tree foliage and plant leaves and spin fine webbing on the underside.

 
WEBWORMS 

Unsightly white filmy webbed bags strewn throughout tree branches are spun by these worms that hide within to protect themselves.
COTTONWOOD BORER 
Invading cottonwood, poplar, and willow trees, these large black and ivory beetles invade the tree's root system.
ISA Certified Arborist
At Truly Arbor Care, we are proud of the tree care service we have provided to our community for over 25 years.  Our family owned and locally operated company has tree doctors, ISA certified arborists and tree care experts to provide you with their expertise and service.  Contact us today at (817) 697-2884 and schedule a free consultation!