Certified Arborist in Brazos Bend, TX.
Our ISA certified arborists are highly experienced in the Texas tree care industry, have completed the strenuous testing procedures required and are committed to exemplifying the high standards of excellence expected by the International Society of Arboriculture.  Are you battling insect infestations or wondering why your tree has premature defoliation?  Would you like to have a continual care and maintenance plan designed specifically for you?  There is nothing our ISA certified arborists are not experienced with and able to provide!
Dallas-Fort Worth Tree Care
Your trees are valuable investments that not only enhance your outdoor environment but also greatly increase your property value.  Protecting their health prevents you from having to incur the high costs of tree replacement or battling serious tree diseases.  These protective treatments ensure your living treasures will remain in the best of health.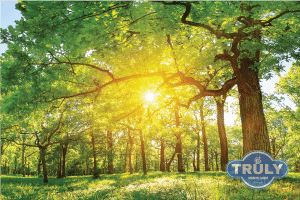 TREE HEALTH ASSESSMENT 
Diseases are prevented by assessing the tree's nutritional requirements and ensuring the tree's individual needs are met.
DEEP ROOT FERTILIZATION 
This key treatment administers nutrients directly into the tree's root zone and aerates the soil, thus eliminating soil compaction.

ROOT PRUNING 
Frequently trees are planted in containers or small spaces and develop curled roots that can girdle the tree's trunk.  Root pruning prevents this damage, as well as preventing stunted growth.
TREE GROWTH REGULATORS 
It is important that the tree's root system is strong enough to support growth, tall trees.  This treatment increases root density and maximizes the tree's disease resistance.
SICK TREES 

Without exception, early treatment prevents serious damage and devastation that tree diseases can cause when the disease progresses.
TREE PESTS AND DISEASE

To protect the health of your trees and plants, as well as your outdoor habitat, it is essential to have treatment administered as soon as these problems become evident.
Deep Root Fertilization
The benefits of this important treatment are outstanding!  Trees rarely receive the nutrients they need from topical fertilizer applications.  The tree expert injects the specific minerals and nutrients the tree requires directly into its root zone.  Not only does this escalate the tree's vitality, but the soil is aerated and the tree's roots are not restricted by compacted soil.  When administered annually the tree's disease resistance is increased by 95%!
Tree Disease Treatment
Trees can become weak and stressed due to many factors.  Poor sunlight or harsh weather conditions can cause a previously healthy tree to become vulnerable to diseases.  Even though healthy trees have a natural immunity to tree ailments, once a tree is weakened, wounded or subjected to stress it is frequently targeted by the many common tree diseases prevalent throughout our area.
Oak Wilt Treatment
Shumard red oaks are regal trees that glorify many residences in our community.  Unfortunately, they are the preferred host of this quick-spreading lethal fungal pathogen that has already killed millions of oaks throughout Texas.  No oak variety is safe from this deadly disease which can kill an oak tree in less than six months after infecting it.  Contact an arborist who treats sick trees immediately if you suspect or observe that your oak tree is unwell because with oak wilt there is no time to waste!
Pest Control
Without treatment, small annoying insect issues can quickly become big destructive problems!  Many insect pests common in the DFW metroplex area reproduce rapidly and swiftly overtake your entire residential outdoor environment.  Trees and plants can be destroyed.  Early treatment is key and our tree doctors and ISA certified arborists frequently encounter, treat and eliminate probable insect infestations.
WOOD BORERS

Larvae eat twisting, winding tunnels throughout the tree's inner core after gaining entry through the tree's bark.
LACE BUGS

Oak, ash and willow trees are amongst the many varieties targeted by these winged insects that appear in spring and cause unsightly damage to trees.
COTTONWOOD BORER

These huge black and ivory beetles invade the root structures of cottonwood, poplar and willow trees and leave entrance holes in the tree's trunk and branches.
SCALE INSECTS

Thriving in the Texas heat, these insects appear as bumps on foliage as they siphon the fluids from leaves.  The tree manifests an overall sickly, weak appearance.
SPIDER MITES

Microscopically tiny, these arachnid relatives leave bite marks and webs on leaves, reproduce astoundingly fast and can rapidly overtake your entire residence.
Horribly ugly, disgusting white webbed bags that fill tree branches are the work of these worms that hide within while they eat tree foliage.
ISA Certified Arborist
Our family owned and locally operated arbor care company has been devoted to caring for the trees of our community for over 25 years.  Fully bonded and insured, our tree care experts are trained and experienced in providing all the treatments and services you are in need of our desire to ensure the health of your trees.  Call us here at Truly Arbor Care today at (817) 697-2884 and schedule your free consultation with our tree expert!