Certified Arborist in Acton, TX.
You can trust our ISA certified arborists who have the knowledge and experience required by the International Society of Arboriculture and who are devoted to maintaining the high standards the society expects.  No matter what your tree care needs are, be it treatment for declining trees or a personalized on-going maintenance care program to ensure your trees maintain robust health, our team of certified arborists and tree care specialists are passionate about providing the tree care service you need and desire!
Dallas-Fort Worth Tree Care
Healthy trees are showpieces on your residential grounds and greatly increase your property value.  They not only add beauty to your outdoor habitat but they provide shade and can reduce your electric costs.  Applying treatments that maintain the health of your trees is the best way to prevent the costly expenses of serious disease treatments, tree removal or tree replacement.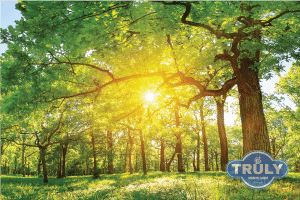 TREE HEALTH ASSESSMENT 
We do a thorough assessment of your tree's health and determine the nutrients it requires to protect its strength and vitality.
DEEP ROOT FERTILIZATION 
The specific nutrients and soil aeration this treatment provides to trees stimulate their immune system and root structure.

ROOT PRUNING

 
Roots that twist around the tree can girdle its trunk and stunt the tree's growth.  This proactive treatment prevents those damages from occurring.
TREE GROWTH REGULATORS 
Stately, towering trees require a dense root structure to support their size.  Tree growth regulators provide this and greatly escalate the tree's disease resistance.
SICK TREES

 

Early treatment is essential in preventing serious damage that can occur during the disease's advanced stages.
TREE PESTS AND DISEASE

Insect and tree diseases are not only bothersome but can become costly. Our tree experts know a variety of insect pests and tree diseases in Texas.
Deep Root Fertilization
The soil in residential neighborhoods is often compacted from construction activities and is nutrient-deficient. This significant treatment guarantees the tree receives the specific nutrients it requires by a tree expert injecting them directly into the tree's root zone. Problems associated with soil compaction, such as stifled root growth and inadequate drainage, are eliminated by soil aeration that this process provides.
Tree Disease Treatment
Healthy trees have a natural resistance to diseases but stressful conditions can weaken a tree and make it vulnerable to serious tree ailments. A tree can become stressed by uncontrollable circumstances such as drought, hail or high winds.  Enacting protective measures to maintain the health of trees is the best way to protect them from the many common tree afflictions prevalent in our area.
Oak Wilt Treatment
Regal Shumard red oak trees are statements throughout our community and are targeted by this destructive fungal disease, but no oak is immune to its invasion.  Millions of oaks in Texas have been killed by this lethal pathogen that spreads rapidly and destroys an oak in less than six months.  Contact an arborist that treats sick trees immediately if you observe or have the slightest suspicion your prized tree's health is declining.
Pest Control
Our ISA certified arborists and expert tree doctors have extensive experience in administering treatment and eliminating the numerous insect pests that are common in our area.  Left untreated, these annoying pests spread rapidly and can ultimately destroy your trees and plants.  It is imperative to treat insect infestations when you first observe them on your property before their damage becomes extensive.
SCALE INSECTS

Extracting fluids from foliage, these bump-like pests anchor themselves to leaves and do not move once they're attached.
These worms eat tree foliage and spin white webbed bags around them to protect themselves from bird predators while they feed.
WOOD BORERS

The larvae eat elaborate maze-like tunnels through the tree's core wood after gaining entrance through the tree's bark.
LACE BUGS

These 1/4″ long flattened, winged insects emerge in spring and inflict unsightly damage to willow, oak and ash trees.
SPIDER MITES

Extracting nutritional fluids from leaves, these microscopic pests swiftly overtake the entire grounds if left untreated.
APHIDS

Exceptionally common, they cluster together on stems and leaves while siphoning nutritional fluids from foliage.
ISA Certified Arborist
Our family owned and locally operated arbor care company is proud to have been serving our community for over 25 years.  There is no tree care service or treatment that our dedicated team of devoted, experienced arbor care professionals cannot provide!  Contact us today at (817) 697-2884 and schedule a free consultation with one of our tree experts.