Certified Arborist in Hood County, TX.
Here at Truly Arbor Care we are devoted to providing you with the quality tree care services you desire and expect. Our tree experts are skilled at administering treatments to rectify tree diseases and insect problems. Do your trees need pruning? 
Are the removal of dead trees and fallen branches a concern of yours? Maintaining the health of your trees is our priority, and treatments that invigorate and restore your tree's vitality are a specialty of ours! Call us today at (817) 697-2884 and schedule a complimentary consultation with our tree care specialist.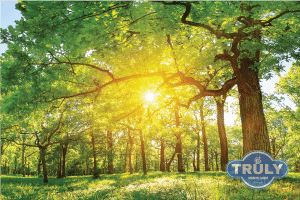 Dallas-Fort Worth Tree Care
Our family owned and locally operated tree care company has been passionate and committed to caring for the trees within our community for over 25 years.  We are proud to have TDA licensed tree doctors on our staff of experienced arbor care professionals who are fully insured and bonded for your peace of mind.  Your trees and residential grounds are important to us!
TREE HEALTH DIAGNOSIS
Our Certified Tree Doctors will help you evaluate your trees for tree disease and unhealthy tree conditions. We also help diagnose shrubs and ornamental trees. 
DEEP ROOT FERTILIZATION 
One of the best ways to bring back trees overall health and combat tree disease. This treatment is also used to control tree pest infestation. 
ROOT PRUNING 
In some cases, trees could damage foundations and root trimming is needed. This procedure can be risky for over all trees health but still manageable in most cases.
SICK TREES 
Trees can get sick and decline in health for various reasons. One factor is the weather, too much rain or drought can get trees sick like Oaks.
TREE PEST AND DISEASES 
Depending on tree species north Texas trees can become sick due to pest invaders, fungal, bacterial, or nutrient deficiency. We spot and treat your trees.
TREE GROWTH REGULATORS 
(TGR) One of the best ways to hold back vegetative cycle of trees. This slows growth but helps structure stronger branches for less trimming.
Deep Root Fertilization
This valuable tree health treatment increases your tree's immunity to a disease by 95% when administered annually.  Our skilled tree expert injects the specific nutrients the tree requires directly into its root zone and below grass roots.  Topical lawn fertilization does not provide adequate nutrients to the tree and this important treatment not only does that but also aerates the soil and eliminates soil compaction.
Tree Disease Treatment
Guarding the health of your trees protects them from the numerous tree diseases prevalent throughout our area.  Healthy trees have natural immunity against disease, but stress can weaken a tree and increase its vulnerability. Many uncontrollable circumstances can inflict stress upon a tree and our highly-skilled and experienced staff of arbor care professionals can administer treatment as soon as a disease manifests and work with you to protect your tree's before they are invaded by destructive pathogens.
Oak Wilt Treatment
Stately Shumard red oaks are highly targeted by this lethal fungal pathogen, but no oak variety is safe from this rapid-spreading oak killer. This disease disables the tree from dispersing water and nutrients throughout its vascular system, and millions of oaks in Texas have died as a result of this. An infected tree can die in less than six months; therefore, it is urgent to contact an arborist that treats sick trees if you suspect your tree is ailing or desire a protective health plan to guard your oak tree.
Pest Control
Numerous destructive insects are prevalent throughout the DFW metroplex area and our certified arborists and tree doctors frequently encounter and treat these irritating and damaging pests. Without treatment, insect infestations can rapidly overtake your outdoor environment and cause the death of your trees and plants.  Administering treatment early to eliminate these eyesores is always the best way to protect your prized trees and plants.
COTTONWOOD BORERS 
Cottonwood borers are one of the worst insect problems, as they invade cottonwood, poplar and willow trees and target the tree's root system.
WEB WORMS 
Unsightly white webbed bags strewn throughout tree branches are created by these worms so they can hide within and eat tree foliage.
BAGWORMS 
These deceptive insect pests create small cones from leaf and bark remnants and hide inside to eat fir tree needles.
SPIDER MITES
Microscopic in size, they leave bite marks and fine webbing on tree and plant foliage. Spider mites reproduce swiftly.
WOOD BORERS 
Invading the tree through its bark, these destructive larvae eat intricate curving tunnels throughout the tree's core wood.
APHIDS 
These tiny insects siphon nutrients from plant leaves. They cluster together and reproduce at an alarming rate.
ISA Certified Arborist
Our ISA certified arborists have the extensive knowledge and experience to provide the tree care and services you are in need of. Certification from the International Society of Arboriculture is an extensive process that requires years of arbor care experience, extensive testing and the commitment to adhere to the high standards the ISA demands. With a thorough knowledge of the trees and plants common throughout Texas, our certified arborists are well-equipped to address all of your tree health issues.