Serving the DFW area for more than two decades, our family at Truly Arbor Care has the expert knowledge and extensive experience necessary to address all of your tree care and maintenance needs. Whether you fear your tree is diseased, has been invaded by insects or you want to develop a maintenance regimen to ensure your trees remain in the best of health, our ISA certified arborist is highly familiar with popular Texas trees and the diseases and insect pests that often target them.
Maintaining the health of your trees enables them to ward off damaging illnesses. Our professionals who are accredited by the International Society of Arboriculture will develop the care plan unique for your environment that ensures your trees will continue to add beauty and value to your property. Call our experts today at (817) 697-2884 and discuss your concerns, needs, and desires!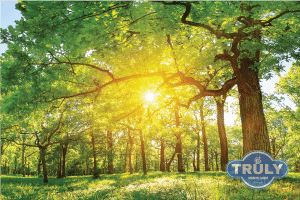 Our Service Area
Our family-owned business of devoted arbor care professionals is proud to serve the needs of the Dallas/Fort Worth area. If you reside in one of the following counties contact us and we will provide the treatments and care you need to keep your trees healthy and beautiful!
Our Professional Services
We pride ourselves in being able to provide the services necessary to address all of your tree care needs.  The following are just a few of the services we offer in the DFW metroplex:
DIAGNOSIS & TREE EVALUATION REPORT – A thorough examination of the tree combined with diagnostic testing procedures is accomplished by our ISA certified arbor care professional to determine the specific treatment required.
TREE HEALTH CARE ANALYSIS – This analysis will reveal if your tree's nutritional needs are lacking and what can be done to ensure it's health is robust.
TREE DISEASE TREATMENT & PEST CONTROL – Our arborist that treats sick trees will administer the specific treatment required to eliminate the infectious pathogen and destructive insects.
Here at Truly Arbor Care, we are devoted to maintaining the health of the trees in residences and public areas throughout our local communities.  To meet with the best arborist in Southlake, Texas contact us at (817) 697-2884!